Please read this page carefully.
If you're experiencing any issues (perhaps a login issue), strange behavior with any of our sites, or, well … just wanna send us some feedback (kudos being my personal favorite btw).
… you can contact us using the form below. We'll get back to you swiftly. And by "swiftly" we mean within 24-48 hours (typically a lot quicker, tho).
When you email us, please be concise. We read each message. But the shorter and clearer you are, the faster we'll be able to get back to you.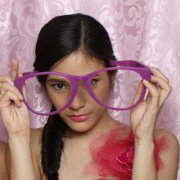 We aim to deliver WOW-level service :o)
And Heidi (that's her to the right), can deal with most issues you may have.
If not, she'll make sure that your query is promptly looked at by the relevant person (you can help her out by selecting the most suitable option from the drop-down menu below).
Over to you now :o)
You rock!
— André Chaperon