Firstly, thanks for ordering AutoResponder Madness. I truly appreciate your business.
Now before I give you access to it…
… I want to quickly make you a very special offer that will only be made this one time.
One of the most common questions I get is:
"Yo Andre, can you show me emails written by other people who's been through ARM, and who operate in markets outside of the internet marketing space?"
Well, that's exactly what ended up creating.
I've compiled a "Million Dollar Email Swipe" file package that consists of email sequences (which I call "soap opera sequences") from 10 marketers.
(btw, I keep adding to this swipe package, and you get lifetime updates for free.)
These emails swipes are in markets like:
small business,
chiropractic,
music (didgeridoo – seriously, I'm not kidding),
marketing advice,
fitness,
and tennis.
In fact, the tennis email "campaign" consists of just ONE EMAIL…
That Generated Over $100K
Yup. In it Will (the author) sells a $10,000 tennis clinic, which he sold out.
… from that one email.
Actually, that email leads to a survey / application process. You'll get access to both.
Another friend of mine took this same tennis email. He then pretty much changed "tennis" for his own offer (in a completely different market), and fired it out.
Boom!
He sold out his $5K per person live workshop.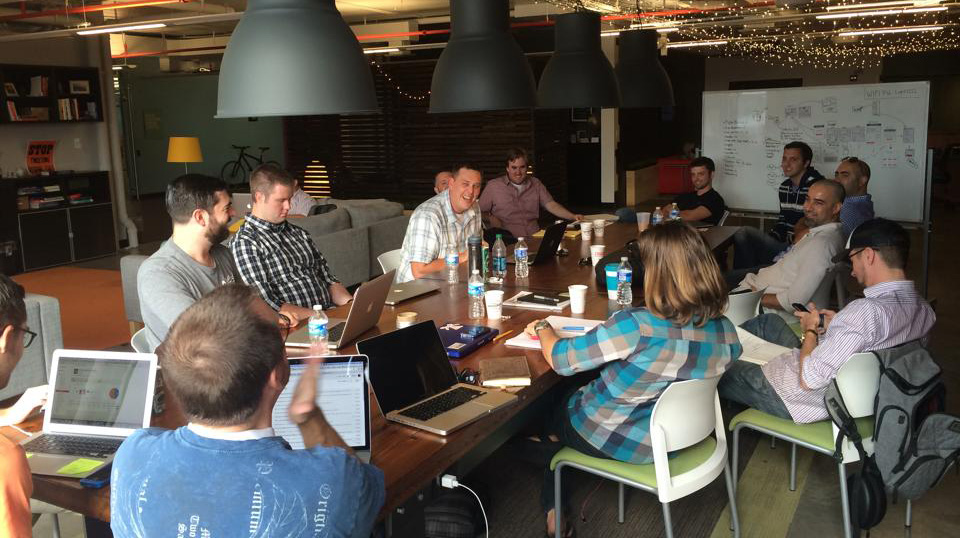 This is why we all refer to this email as the Spartan Email.
It's brutal. And it works like magic.
You get access to BOTH these Spartan emails in the package (the original tennis one, and the "forked" one that got the people to pay $5K a pop for the workshop in the below image above).
Over 145 Emails
Currently this million dollar email swipe file package contains over 145 emails in total.
And like said, I keep adding to this package. And you will get these updates for life.
How Much Is This Worth?
Firstly I will say this…
These are emails from "in the field". Meaning they've been stresses tested to death, and they've generated millions of dollars, combined.
Back in 2011 Ryan Deiss's & Perry Belcher tried to hire me to write the emails for all their divisions…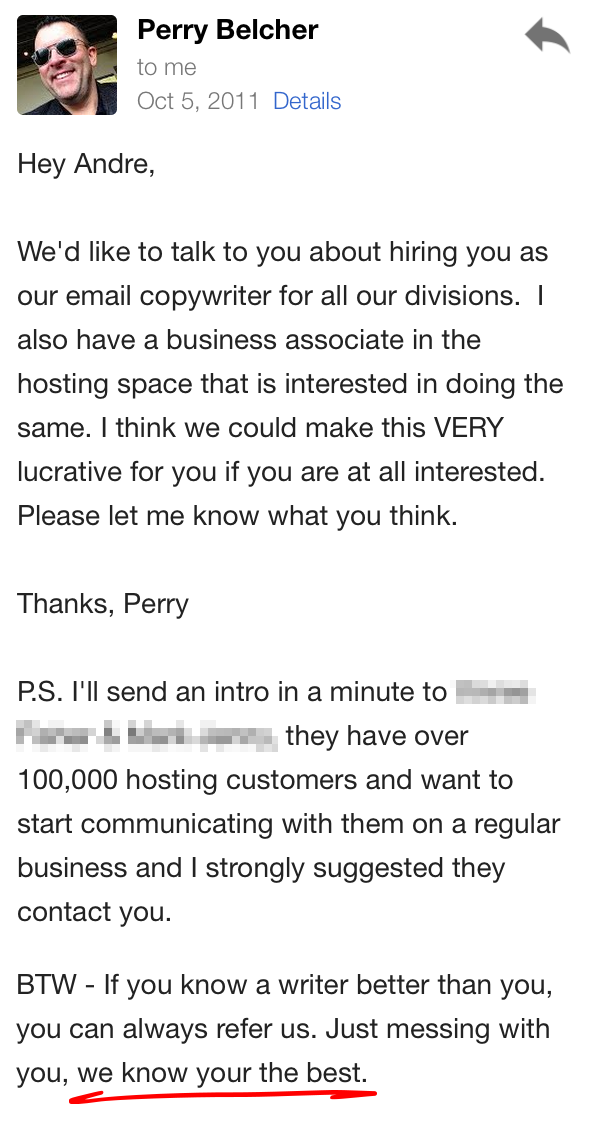 I turned down the offer in the end ($500 per email + 5% royalties on gross sales generated).
Earlier this year Mindvalley asked me to write emails for them. I said I would consider doing it for $1,000/hr.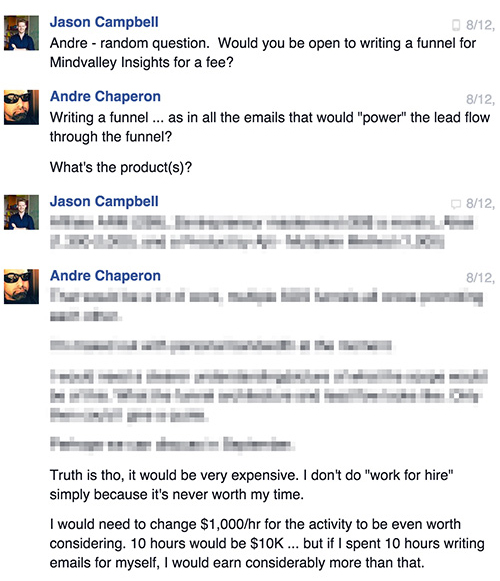 The reason I don't take on clients (in rare cases I do) is because I make more money writing emails for myself.
So when clients want to work with me, it's damn expensive.
38 of the 145 swipe emails in this million dollar package are written by me. These same emails have earned me a fortune.
If you had to pay a very mediocre copywriter to write you emails, you would be looking at $100/email (typically $1K for 10).
… and that's the rock bottom price you'll pay for an average copywriter. Any decent copywriter worth their salt, will charge $300/email and up.
145 emails @ $100 = $14,500 (minimum) in copywriting fees. Or no less than 100 hours of your time.
Special Discount for AutoResponder Madness Clients
This is the same Million Dollar Email Swipe File package that I sell to non-ARM customers. It sells for $197.
But, as an AutoResponder Madness client, I would like to give you an opportunity to pick up this same package for just $127 ($70 saving).
I'm not a fan of doing discounts. I rarely ever do them.
… but I also value the opportunity to over-deliver with awesomeness to my new client (that's you, tiger). I truly value and appreciate your business.
This is my way of delighting you and adding more value to your business.
I know you'll love this million dollar email swipe file package.
But if for any reason at all you don't, you are covered by my 60-Day No Risk 100% Money-Back Guarantee!
Sweet?
Click the red button below to add the Million Dollar Email Swipe File Package to your order for just $127.
Million Dollar Email Swipe File (Client Discount)
$197 $127
Includes over 145 Emails (with more being added all the time)

I know you're going to love it.
Believe me, the "rabbit hole" that AutoResponder Madness will expose you to and send you down, will not only blow your freakin' mind to pieces.
… but you'll never be able to look at email in the same way ever again. It'll change your perspective for good.
Enjoy the ride. Thousands of other savvy people already have.
Welcome to Email Wonderland 🙂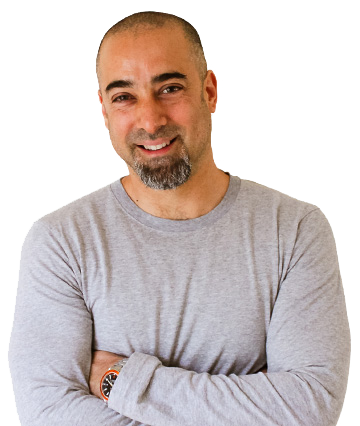 — André Chaperon
P.S.
WARNING: Entering Email Wonderland may lead to side effects such as: building a captive audience, customers or bosses that love you, money, fame, and location independent living.