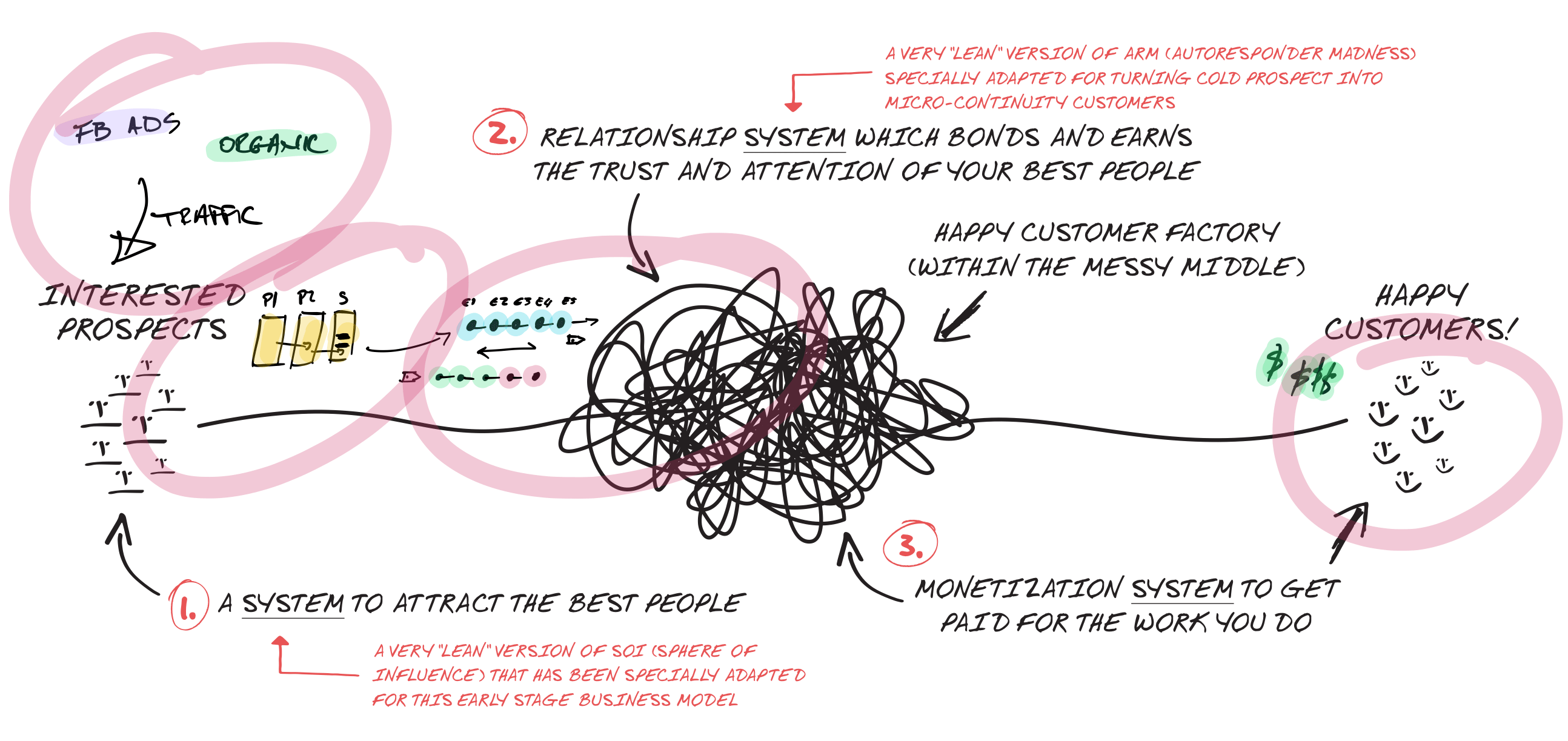 TL;DR:
LBC (Lean Business for Creators) is for people who believe that obsessing over serving and mattering to a small audience who care, is more important than chasing the next "shiny object" opportunity…
That being small (tiny even), is more important that chasing scale and revenue targets…
LBC is for people who want to create deep and meaningful work they're proud of, for people who value that work enough to pay for it (and love it enough to tell others about).
I promise that engaging with the training and doing the hard work (it's not easy work), will help you attract the people you seek to serve. And eventually, with the commitment of showing up to do this important work, you'll earn an income from those customers who are the most committed.
If that's you, read on. What I have will delight you.
STEP 1: Read the Manifesto (Serve & Matter.)
IN A WORLD OF NOISE AND DISTRACTIONS — The "Big Secret" To Earning Attention (And The Freedom Which Comes from an Independent Living): Is to Serve & Matter and Choose…

<! -- .wpsp-content-wrap -->
STEP 2: Then continue to read below:
ATTENTION: This "beta version" of LBC is perfect for early adopters. People who get excited about buying unfinished products because they want to be FIRST (get an early competitive edge). People who are willing to make a leap of faith and buy early.
I define an early adopter as someone who meets this criteria:
They have a problem or need,
They understand they have a problem,
They are actively searching for a solution and have a timetable for finding it,
The problem is so painful that they have cobbled together an interim solution (or have attempted to),
They have, or can quickly acquire, dollars to purchase the product to solve their problem.
Put simply, early adopters are those people who NEED THIS PRODUCT THE MOST.
The Product
The format of LBC (Volume 1) is mainly long-form text. If you don't enjoy learning by reading, please don't join. Don't buy. This is not a video course.
In the majority cases I've experienced, I don't believe video is respectful of your time and attention. Most people will take an hour to describe something which could have been said in 10 minutes or less.
Video has a place in learning — like showing how to do something that's difficult to explain in written format — which I embrace and support.
But video is also not well suited for reference. Most marketers create video because it's easier for them. Not because it's a better learning medium for their students.
I've got a "voice" built for text, not video.
The written word done well is different. It's beautiful and concise. There's little waste. Either a word is needed to convey the thought or idea or insight, or it doesn't get used.
This course is 93% written. Long-form.
The course content is *not* dripped out.
You'll have access to it all. It's self-paced. Meaning you can tear through it at a pace to match your schedule. That said, the goal isn't speed.
I get asked a lot, "how long does it take to complete ARM or SOI?"
That's the wrong question to ask. Getting the gold star for completion isn't the KPI that matters. We're not back at school.
What matters is two fold (and achieving this can vary wildly between students):
Comprehension (internalizing the ideas until they're clear to you),
and execution (doing the work).
This isn't a race.
It's about doing the work and then getting a result. It's about serving first, then earning money as a result.
Really A Marketing Course
At a meta-level, you'll learn how to be a better marketer. You'll learn a (strategic) skill that's transferable to the marketing you already do, and the marketing you'll do for years to come.
In LBC you'll *not* learn how to do a product launch. That's a tool, a tactic.
Rather: You'll learn how to create empathy lead marketing that connects emotionally with the people you seek to serve.
You'll learn how to move people from prospect to customer because you've demonstrated you understand their problem, and have a solution they care about and want.
When you do this well, "selling" becomes superfluous. It's a thing of beauty when you create an asset that behaves like this.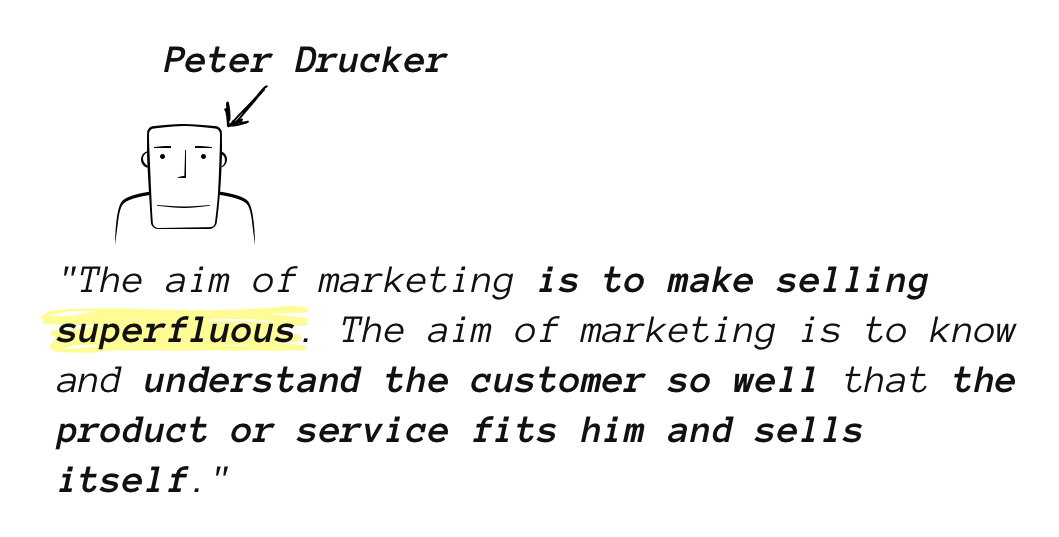 You'll *not* learn how to coerce sales through fake pressure, hype and hoopla. Enough people are teaching this through their behavior and actions.
You'll learn how to create human-to-human marketing that matters to just the few people you seek to serve. The complete opposite to mass marketing.
The industry is already crammed overflowing with people teaching and practicing clueless mass-style marketing.
No mass here.
Money-Back Guarantee (Fair Refund Policy)
FAIR WARNING (only effects a small minority): Please don't purchase just because you are curious what's behind the curtain, with the intention to refund anyway.
Not only is that not cool, but mostly, it has pissed me off for years. I enjoy my work being stolen as much as the next creator who has put a piece of themselves into their work.
So what I've started to do is "blacklist" (block) serial refunders from purchasing any of our courses ever again. I also get ClickBank, who process our orders, to put a block on the payment source. A two layer defence.
That said, if this course is genuinely not a fit for you, then, of course, I do not want your money. But I do require for you to make a real effort before pulling the pin.
I've taken a leaf from Seth Godin's book. I like how he does refunds, so I've "stolen" this next part from him:
You'll need read all the lessons, participate in at least ten discussions (there'll be a private discussion group), respond to posts from others, and consistently post your own work.

Only then if you don't think the course is worth more than what you invested, drop us a note at hello@tinylittlebusinesses.com anytime within sixty days of your purchase, and I'll give you a full refund.
Signup Deadline (March 7th)
I released LBC (Volume 1) for the four days over Black Friday through Cyber Monday (November 23 – 26, 2018).
I hadn't created the course yet. None of it existed. But that didn't stop 539 people from investing (of them, only one person refunded).
I delivered the "Pilot Version" to them on December 21.
Although the entire LBC course is now finished, I still consider it in "Beta" because it's still scrappy and rough. For this reason, I'm only opening it up for ONE DAY over my 46th birthday (March 7).
Later in 2019, once the rough edges have been filed down and smoothed out, I'll open up LBC for good. You're welcome to wait until then.
But if you want access sooner, it'll be available for you to join on March 7th (all of Thursday: until 11:59:59 PM Pacific Time), and at a discount of 40% (the discount coupon will be automatically applied).
FULL DISCLOSURE: The original discount over Nov 23 – 26 was 55%. I promised that would be the lowest price ever, and it's important to me to honer my word. For this release the discount is 40%, which is less but still substantial.
On March 8th I'll deactivate the cart for this final beta round of access. If the timing is bad, for whatever reason, please DO NOT JOIN.
If you have any (pre-sales) questions, let me know. I'm here to support you.
You rock!
— André Chaperon